We visited Man Mo Temple Hong Kong 文武廟 on the 3rd day of the Chinese New Year in 庚子年 2020. Yes. No typo there. It was in 2020. This is yet another article that is one year late 🙂
This was the same trip we visited the Tze Shan Monastery 慈山寺 and the same trip we stayed at the amazing Hyatt Centric Victoria Harbour hotel.
Man Mo Temple Hong Kong and History
Man Mo Temple, built in 1847, is the oldest temple in the Hong Kong Island. It is located at 124 Hollywood Road which is at Sheung Wan (one of my favourite location in Hong Kong) and is about half the way up Victoria Peak.
How to get there ? Go to Sheung Wan MTR station and walk like mad (up and up the slopes).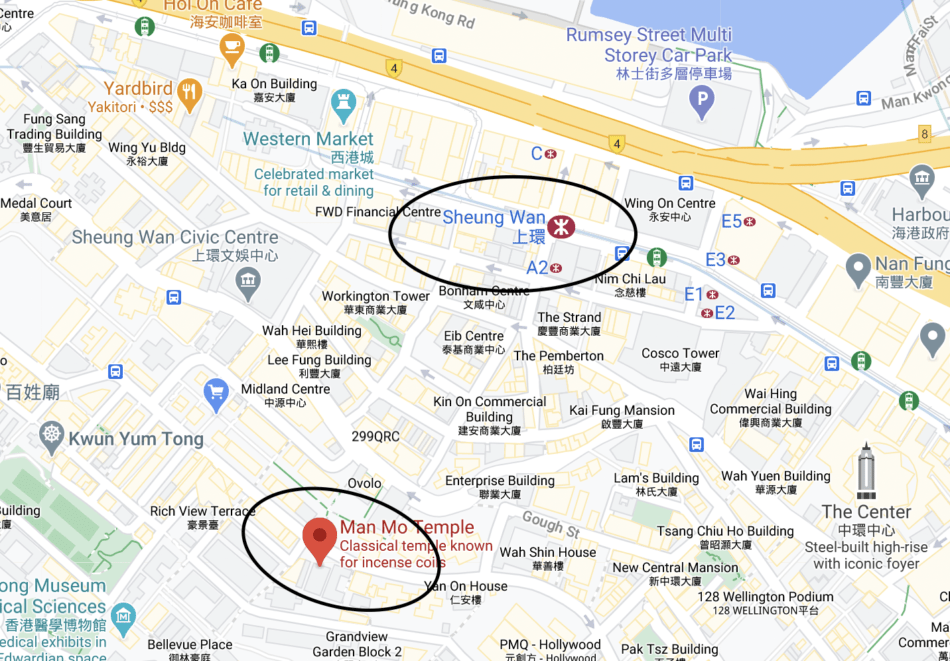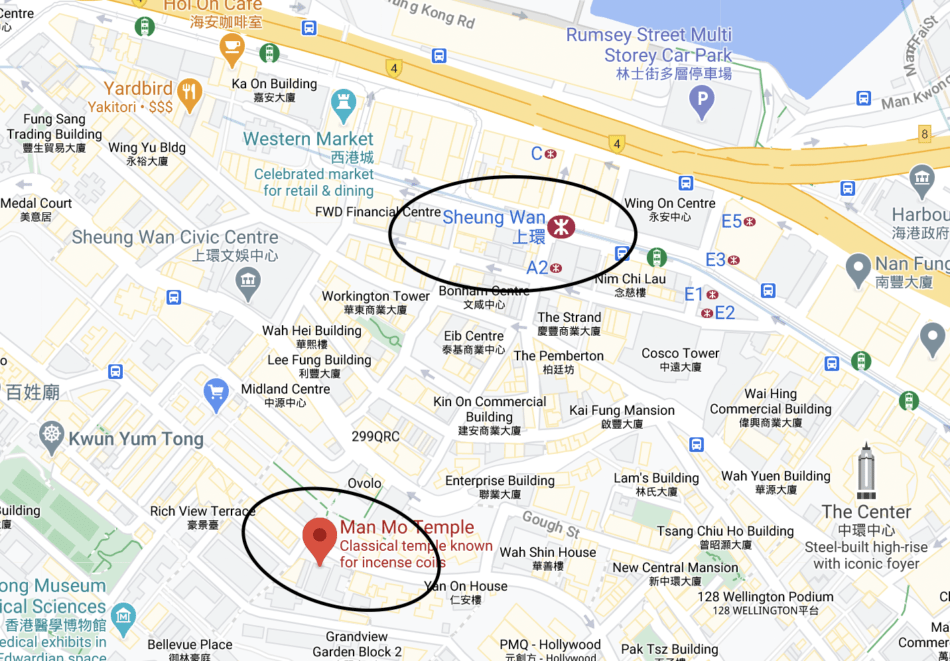 In the temple, two idols are worshiped, the God of Literature Tai (文帝) / Man Cheong (文昌) and the Martial God, Mo Tai (武帝) / Kwan Tai (關帝). You can get that from the name of the temple 文武廟. 文 means books and 武 means war. Hence it is about both the scholarly part of the human and the physical part of the human. Basically we all want our children to be 文武双全 🙂
Read about my fascination with Sheung Wan from RTHK show 同里有親 at here and here. Or TVB show 一屋老友记 here and here. Or food at Sheung Wan here and here and here. And I never forget to visit this 胜香园大排当 before going to Man Mo Temple (although it was closed during my Chinese New Year visit).
Basically I love Sheung Wan 🙂
People go to the Man Mo temples in China to pray for success in examinations or in their academic or literary endeavors. That was why we went too 🙂
Or for money luck during Chinese New Year 🙂
It was a great feeling to visit the Man Mo Temple 文武廟 during Chinese New Year. It was such a different festival feeling compared to my previous visits.
Hope we all get a chance to visit Hong Kong soon !!
In the meantime, enjoy my various articles on Hong Kong (https://patnotebook.com/category/travel/hong-kong/)