Hyatt House Kuala Lumpur One Bedroom Suite King Bed : Nice for the Family
December 26, 2019
10 views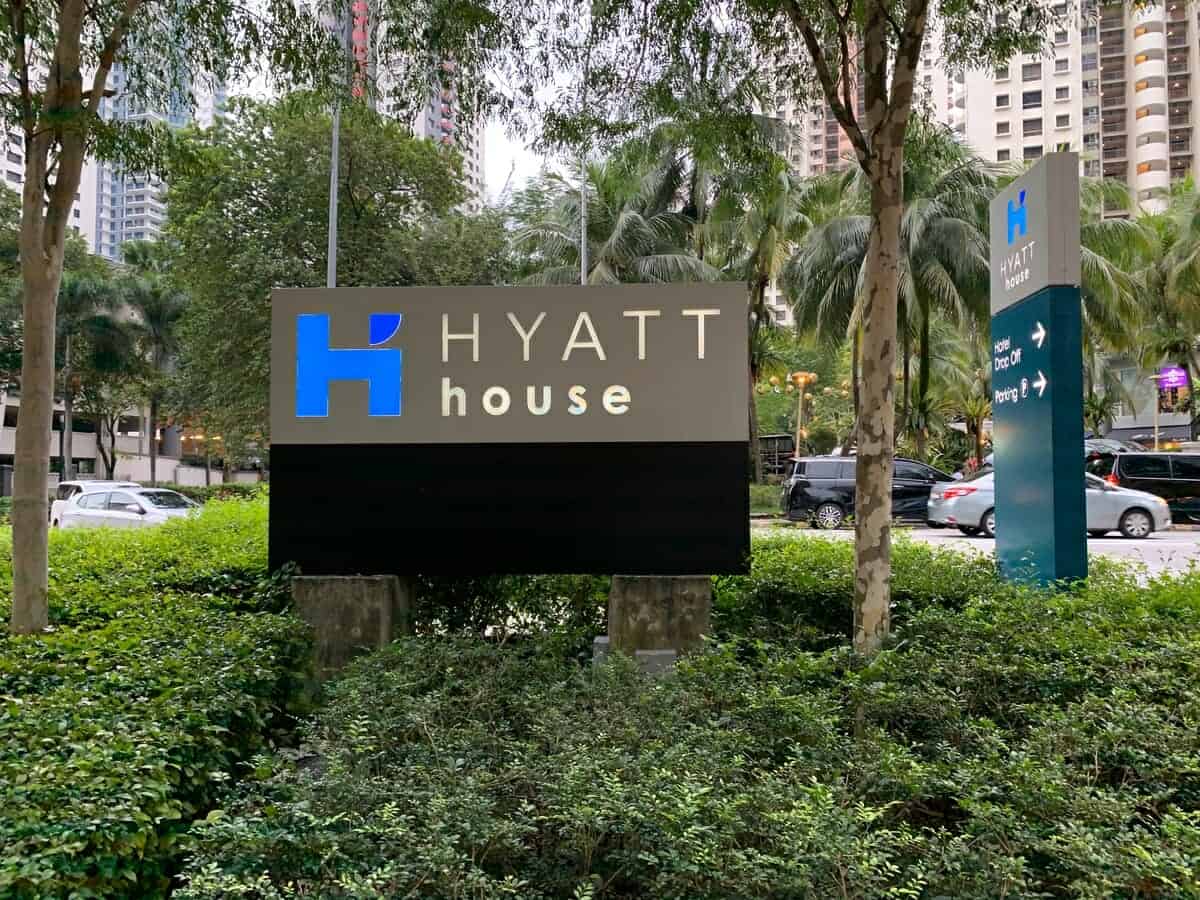 Hyatt House Kuala Lumpur at Mont Kiara brings two surprises to me. First this is my first Hyatt House stay. Secondly, it is at Mont Kiara which is an area in KL that is very unfamiliar to me. In both cases, the un-expected surprises were all very good and pleasant experiences to me. It was a great stay at a very good fun area in KL.
Table of Contents
Hyatt House Concept
I usually stay at Hyatt Regency hotels or Grand Hyatt hotels but never in a Hyatt House before. Hyatt House Kuala Lumpur offer the exceptional service of a Hyatt hotel and yet at the same time, giving all the familiar touches of a home for the business or leisure traveler. The hotel has studios as well as 1 or 2 bedroom suites that comes with a full kitchen and a living rooms with very comfy sofas.
In other words, it is like a service apartment. It does come with daily cleaning service. And did I mentioned, FREE breakfast too 🙂
As a Hyatt Explorist, I was also upgraded to the One Bedroom Suite King Bed upon check in. The suite comes with a living room, a kitchen with utensils and a nice King size bed. Very comfortable. The washroom do not come with a bath tub though. Just be aware of that.
Mont Kiara Kuala Lumpur
Mont Kiara consists mainly of residential condominiums and office complexes as well as some landed properties with its own swimming pools. It is located in the heart of Klang Valley and adjacent to Sri Hartamas. This is a luxurious residential part of KL, make no mistake about that.
There are lots of good food around the hotel. Next to the Hyatt House is the 163 Retail Park, which has a huge indoor playground called Kids Nation (your kids will thank you for that). And oh, a very large Toy R Us store too (your wallet will thank you for that). Madam Kwan local food restaurant is also in this mall and there are a few other food outlets, bakeries and even a Daiso store.
And opposite the hotel is yet another new shopping mall called 1 Mont Kiara. There is A&W (yes baby !!), Japanese sushi restaurants, H&M and a Watson store too. There is also yet another smaller indoor playground too.
Sufficient to say your kids will not be bored, you will also not bored and hence it is a great place to stay for a short vacation.
Hyatt House KL Mont Kiara Lobby
Back to the hotel, the lobby is simple but classy. You really cannot tell that it is a lower price range of the Hyatt group of hotels. There are even a few new Apple iMac and printer at the lobby for your internet needs. Nice.
One Bedroom Suite King Bed
I booked the lead in room but as part of World of Hyatt member, I was very kindly given an big upgrade to a one bedroom suite that comes with a living room and a King size bed. It is, of course, different from my favourite KL Hilton hotel which is a different class, especially if you can get a Club Room there.
But it is very comfortable. What I loved is the kitchen. It ca,e with a washing machine, a microwave oven, a proper sized fridge and lots of plates and cutlery. And there was even a dish washer (Americans will love it).
But then, there is also daily cleaning service so I just left it to the cleaning team to clean up the dishes. But of course, I left a good tip for them 😉
With a kitchen like this, you imagine "da bao" food back from the shopping malls or the many pasar malam in KL and then have food in the living room. And oh, maybe even buy stuff from the supermarkets or the vending machines at the lobby and then cook in the room.
Oh there are two TVs. One in the living room and one in the bedroom.
And if you really did not find what you need, or bring them, there is a list of things you can "borrow" from the reception.
Facilities at Hyatt House KL
There is a so swimming pool at the top of the building (with a small kids pool), there is a small gym and there is a games room with a pool table and a PS4 machine. And yes, even a coin operated laundry room.
Food and Breakfast
At the lobby, there are several food vending machines that you can buy food to use with the microwave oven in your room. Or drinks. Or snacks. This is a Hyatt House, after all.
And as part of the service, there is FREE breakfast every day at the lobby.
The breakfast place is not big but comfortable. It can be quite crowded but somehow, I never felt too crowded. Perhaps the slight holiday lay back feeling helps. No rush. Chill…….
And if you are a fan of Malaysia local food, this breakfast is great. There is even a "stall" to order some local noodles. Yummy.
Conclusion
In my opinion, this hotel and its surrounding area of shopping, food and kid's fun stuff, make for a great place to stay. While it is quite a distance from the KLIA airport, it is still easy to get to parts of KL via Grab. I personally had zero problems getting grab service at any time of the day.
The rooms are comfortable and clean (and affordable). With a free breakfast thrown in, the Hyatt House KL Mont Kiara is a fantastic place for a family stay.