Changi Recommends Portable Wifi Routers
For two trips, I have ordered and used extensively the Changi Recommends Portable Wifi Router. These are portable SIM card provided wireless routers that can be used in specific countries that you can order in advance.
For example, I had one for Taiwan at a very good price of SGD 5 a day ! I am using one for Malaysia now at a good price of SGD 4 a day !
It is unlimited usage for each SIM card router (ie. no data cap but they did mentioned reasonable usage else the speed will drop). For travel buffs, the portable wifi router will provide enough data usage for your Instagram, Facebook, map checking, route planning etc. And if you are travelling with a few people, you can all share (e.g. the current Malaysia router allows for up to 5 connections). Finally, you can pick it up 24 hours a day at the Changi airport (all 3 terminals !) and return to the airport 24 hours a day at any terminal too !
I watched with fun at my family picking on up just before flying off to Taiwan and returning it the very moment they landed from Taiwan
More details and information here
Photos :
Comes in a nice bag: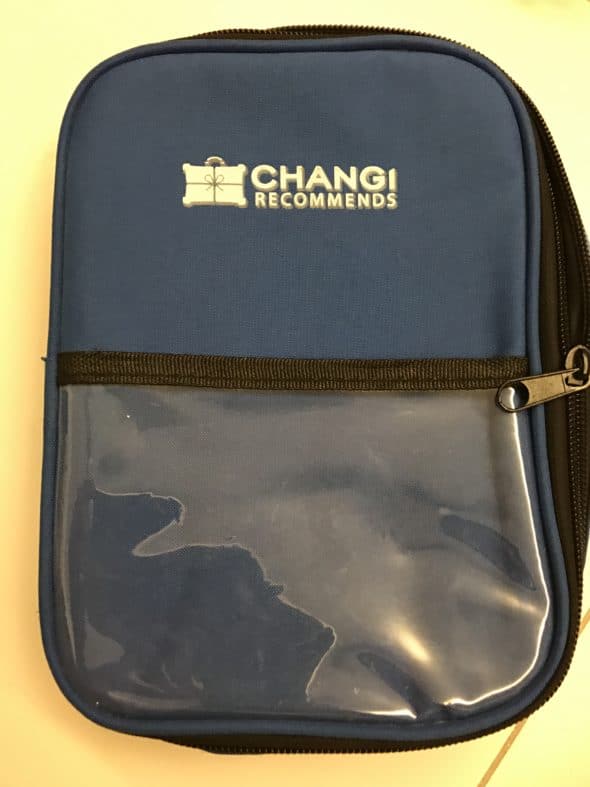 Some manuals:

For my Malaysia trip, this is the portable router with the USB charging cable (which means can charge in the hotel plugs or even using a power bank when u run out of juice 1/2 way):

And a nice touch. A traveller plug: