The Bucky 40 Blinks sleep mask. A very highly rated sleep mask that has a very high rating in Amazon.com.
I got this from Amazon and used it at two different places. One was in the hotel room where I usually leave a light on overnight (scare scare) and hence needed an eye mask. The other was during my plane rides.
Both times were very great comfortable sleep that felt very dark as most of the light were blocked out.
Only thing is it looked like a bra. A sexy black bra. Ha ha.
Photos.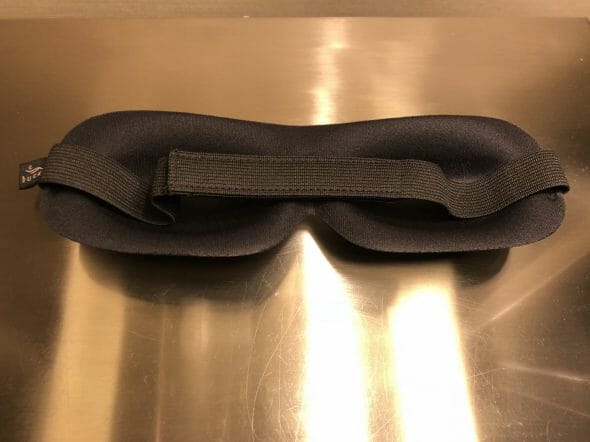 The Bucky 40 Blinks Eye mask does not ship to Singapore so you would want to order from Amazon.