Just some photos of the unboxing of the Sonos Beam. Not the Sonos Arc. Practical reason is because of my small living room and Sonos Arc will be overkill. And also my TV console could not handle the length of the Arc 😉
But Dolby Atoms is nice. Something nice to try out.
And, anyhow here are some simple unboxing photos of my Sonos Beam. Many years late.
Unboxing Sonos Beam Photos
Got this Sonos Beam at a slightly lower than the retail price as it was on sale with some coupons in Shoppe during 10-10 sale. I am bad at this but tried my best with the damn coupons to get more discounts. Ha.
Power Supply and HDMI cable and a optical cable to HDMI converter.
Just a few buttons on the top. Which I used none. Except once. To switch it on.
First, I placed the Sonos Beam on my TV console. The length of the Sonos beam is just nice as i have the Synology DS1511+ (from 10 years ago !!) and one of the wireless Linksys Velop node there too.
Later, I bought a wall mount holder off the Lazada app. Online shopping rocks.

It is a much cheaper (not original) rack than the original but damn expensive Sonos wall mount rack. Oh well….
The cables are killing me, the Virgo. Need a way to conceal them.
Pairing it with Sonos Play One for Surround Sound
I still got a pair of old Sonos Play One (not the new Sonos One SL) from the very old times (7 years ago) and they are kept in my store room. Dusting them off and found, to my happiness, that they are still working.
So I decided to pair them with the Sonos Beam as a pair of surrounds. I did have to reset them first though. After that, they are enrolled into the Sonos system and still receive new firmware updates. Nice.
With wireless speakers nowadays, you dont really need those crazy wiring cabling around from the back of the room to the front of the AV room (where the AV receiver are). I remembered those days. Now it is just setting them up wirelessly. Of course, you still need the power supply. You cannot beat Physics. Yet.
Settings for Kodi and Sonos Beam
Sonos, famously, refused to support DTS as a codec. If you are like me, you will have lots of videos files (movies) in DTS format and dont ask me where I got them 😉
Hence will that be an issue. I do used Kodi and it comes with my Sony Android TV. To play these video files, you will need the Kodi software to do transcoding to Dolby Digital for the Sonos Beam to work. For Apple TV, you can use the famous Infuse Apple TV app. Lovely app.
Here are the settings in Kodi to play well with Sonos.

It works very well.
Sonos S2 app and sound format
The Sonos app is now called S2. Luckily it supports the very old Sonos Play One and of course, it will support the Sonos Beam. You can read about the compatibility. It is sweet that they still support my old Play One. I had no problem setting up the Sonos Beam and the Sonos Play One. As a reminder, you will add the Sonos Play One speakers first as individual speakers (ie set them up in your Sonos System, then update their firmware etc). And then you can go to the Sonos Beam to add them as Surrounds.
My issue with Sonos app not showing my audio format
The one issue I am struggling with is that the S2 app does NOT show the sound format (eg Dolby Digital 5.1) in the TV HDMI arc screen when playing the movies in Apple TV, or Kodi on my Sony TV or even Netflix on Android TV.
For example, see this photo from a web site. It is for Sonos Arc but it should be the same for the Sonos Beam. This link talks about something similar but again it is for Sonos Arc.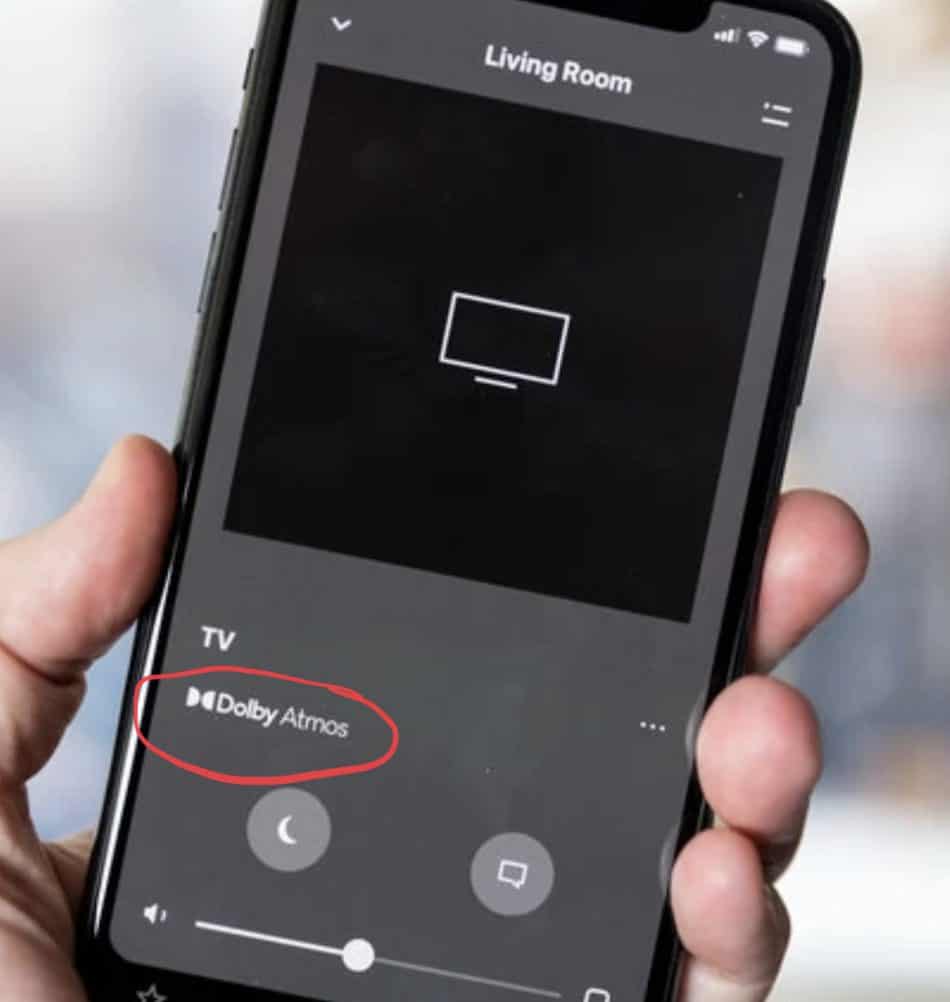 That is not the case for my movies. Netflix. Kodi. Apple TV. All.
From the system data, it seemed to show that the Sonos Beam is receiving Dolby Digital 5.1 from the source.
So how do I get that to show up on the S2 app. Hope I can solve this one day.
Going to enjoy my movies now.