House of Honey Swan Valley Perth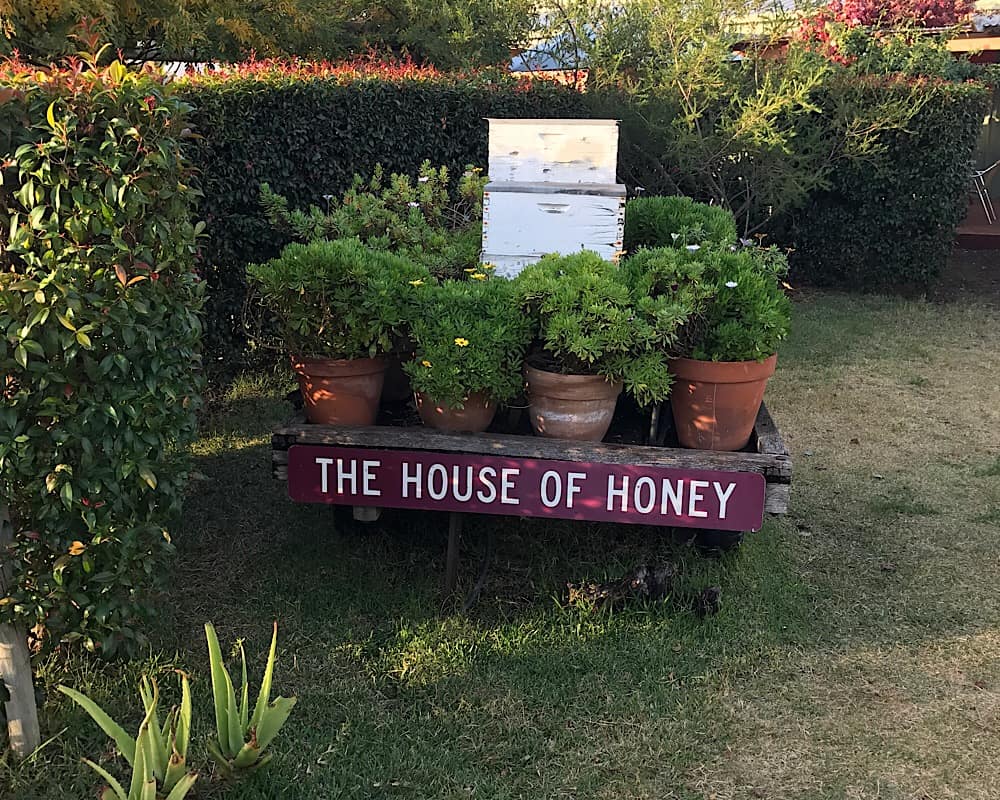 The House of Honey (http://www.thehouseofhoney.com.au) was one of the few Swan Valley places we managed to squeeze in during our trip to Perth. There was simply very little time during the Campervan tour we signed up for. More on Campervan next time 🙂
It was, however, great to be able to have the free honey tasting during our visit and picking up some nice honey for use back home in Singapore.
Worth a visit !!
If you do want to visit the Swan Valley (driving by yourself, a car or a campervan) then you must visit the official Swan Valley Food and Wine Trail to pick up a map.
Here's where House Of Honey in the map

Photos:

Wow. So many languages

Tasting

And buying !!!

And you can entertain yourself with an intimate look at a love bee hive.