EdgeRouter X Hardware Offloading : Do This Before Using the Good Router
The Ubiquiti EdgeRouter X that I bought has so far been great. It has been stable and quiet. And no issues and no reboot so far. Today, I would like to share a step (EdgeRouter X Hardware Offloading) that I did upon setting up the router that you might find it useful.
And did I tell you I love the EdgeRouter X with my different colour network cables 🙂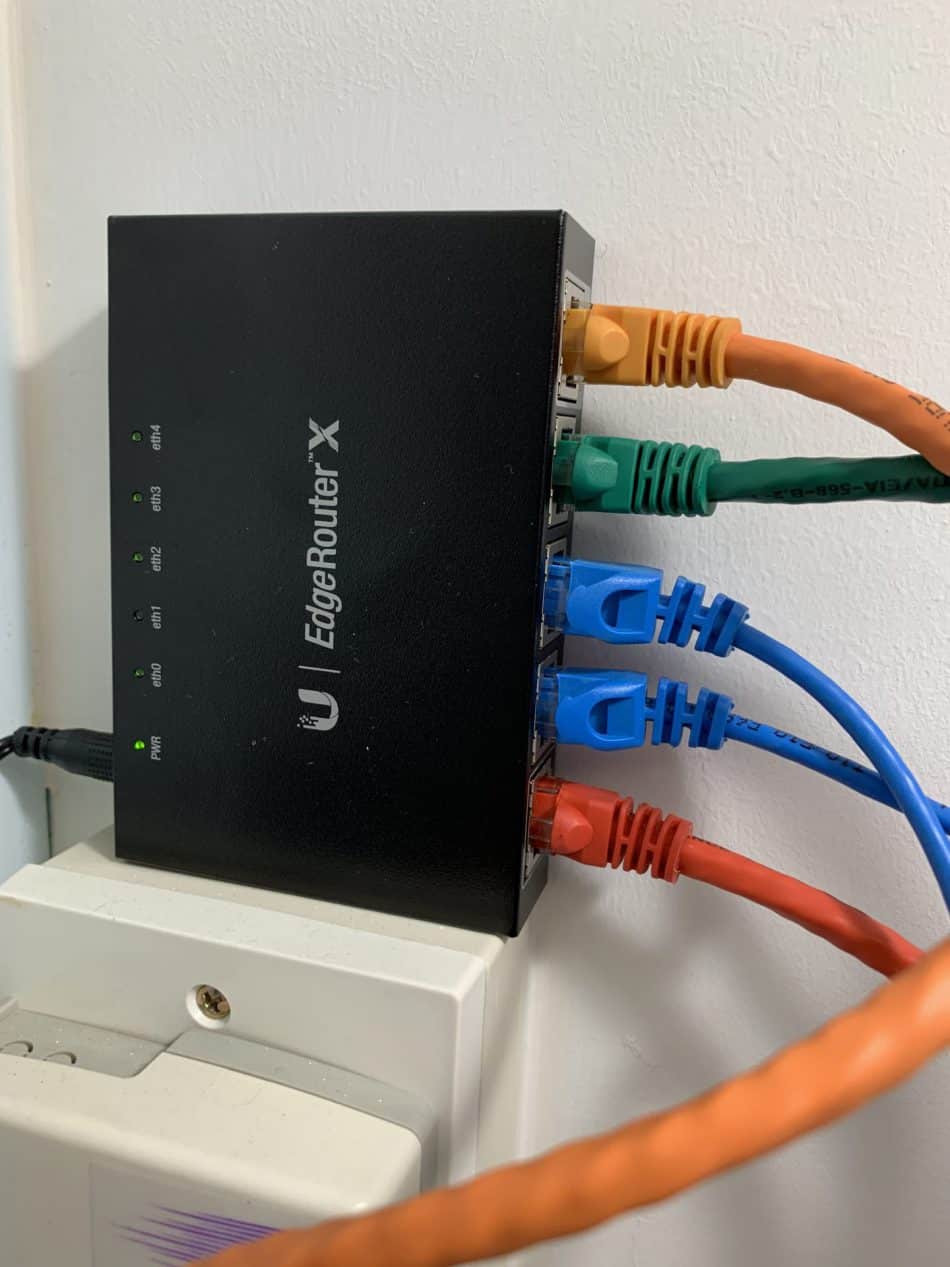 The steps I performed are steps to execute the hardware offloading of the EdgeRouter X.
"Hardware Offloading" in EdgeRouter X is a step used to execute the various routing functions of the router using the hardware directly, instead of using the software. The supposed benefit of offloading in EdgeOS is increased performance and throughput by not depending on the CPU for all the routing decisions etc.
YMMV but for my case, the tests showed some big improvements.
Resources to check the hardware offloading
Ubiquiti provides a good knowledge base article which you can quickly use to do the steps.
The commands are :

configure
set system offload hwnat enable
set system offload ipsec enable
commit ; save
If you are, like me, a more visual person, this Youtube right at the 07:40 mark, showed the steps……
My Steps in Hardware Offloading
After setting up my router with the default configuration (1 Lan), I run a speed test to the Ubiquiti Speed Test site at http://speed.ui.com. Note that this is with a LAN Cable conducted to the router port. No wifi.
This was my results.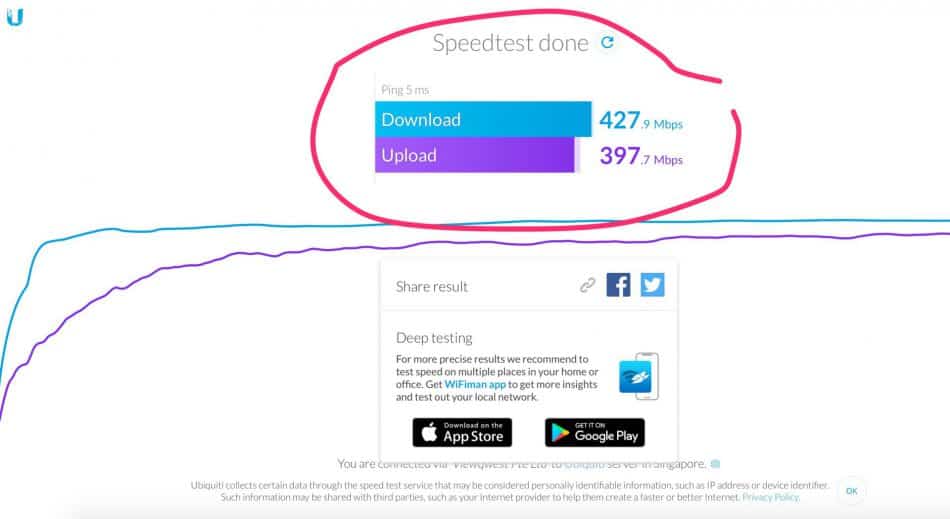 I then performed all the steps as advised.
Then this.
Then as in the Youtube Video, a large screen 🙂
Finally it is done when you see the "Saving Configuration"
I then run the Speed Test again and there was indeed a great improvement (although I wish it should reach 900++ Mbps, right ?!)
I also go to everyone's favourite Speedtest web site to run the test again.
Conclusion
So it looks like these two steps of hwnat and ipsec offloading are a must when you have a EdgeRouter X !
I do hope you don't have to rollback the firmware like I did once. Then hopefully the following article can help you.
Actually, I am now quite a fan of Ubiquiti products including this cute Flex Mini 5 Port Switch or the Ubiquiti UAP-AC-M Access Point or Unify FlexHD Access Points.